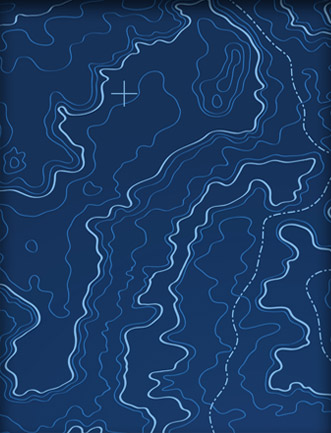 TCI was founded more than 25 years ago when founder Tom Inloes began working as a CAD draftsman for the engineering firm David Evans & Associates on a large Fiber Optic Cable project with AT&T. Our first product, Parametric Editing Tools (PET), was introduced in 1989 and when reviewed by Civil Engineering News it was touted that "PET could be AutoCAD's best friend." TCI became a member of the Autodesk Developer Network in 1991 and in 2013 became a Solution Partner with BricsCAD. Over the years, our product line has expanded and been continuously maintained to ensure compatibility with the latest versions of AutoCAD – and now BricsCAD.
We have focused on Automated Mapping since day one because the promise of Automated Mapping is the ability to create map products that meet high standards with high efficiency. When an automated mapping process is created to change some characteristic of a map or group of maps, the results can be the accomplishment of thousands of drafting operations with a single pick of the mouse. Furthermore, when automated mapping techniques are employed, you can be assured that 100% of the desired changes have been made.
ABOUT OUR MAPPING SERVICES
We not only offer software products but are continually involved in mapping service projects. Over the years we have worked for or with large firms such as AT&T, Conoco Pipeline (now Phillips 66), David Evans & Associates, Fluor Daniels, Level 3, Parsons Brinkerhoff, RCN and others. Most of these projects involved Corridor mapping projects for Pipeline of Fiber Optic Cable, using our 3D Corridor mapping applications – one of the few products that support Slope Stationing and Slope Station Profiles.
Our involvement with Government agency mapping project began early on with many Basemap production projects, building the original map base for the City of Portland and the Metro RLIS project. That early map base production experience also included a number of smaller municipalities in Oregon such as The Cities of Beaverton, Gresham, Lake Oswego, Milwaukie, Oregon City & Tigard.
Each of these projects presented new challenges which usually led to addition of new software tools made a part of our MapTools product. Our Adjust – Rubbersheeting tools was one such product, developed to facilitate and automate the creation of a seamless basemap from 100's to 1000's of individual maps. Our expertise in Rubbersheeting led to many more large, complex rubbersheeting projects for clients such as Navajo County Arizona, Sierra County California, Ceres California and Lake Oswego Oregon.
For the past 11 years we worked for Payette County Idaho, building and maintaining their Assessor maps as well as specialized map products for virtually every department in the County including a 911 mapping system for dispatch and more than 40 mobile workstations. Our Automated Mapping tools offer solutions to everyday tasks because we have continually been involved in mapping projects that present new challenges and with each new challenge we create tools to address those issues and add them to MapTools. They work because we work.