Sheet Creating and Management Tools
CoriMap has over 20 tools to automate the creation of finished mapping products.
Automated Paper Space Sheet Creation
Alignment Sheet Generation
Originally CoriMap was designed to create Cut Sheets in Model Space to suit the standards of the Conoco Pipeline Group. These tools automate the process from field files to finished map products.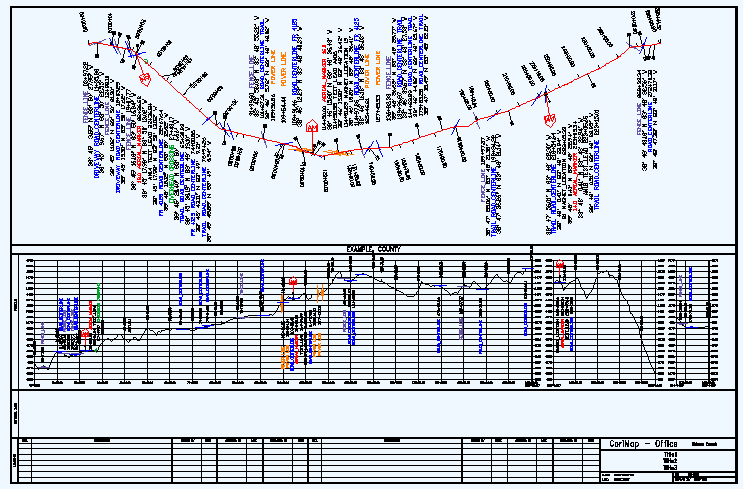 It has grown and expanded over the years to address many Corridor oriented application such as Transmission Pipeline, Long Haul Fiber, Gathering and Distribution Pipelines and Last Mile Fiber Optic Cable.
The new Paper Space oriented Sheet Tools were developed in cooperation with Fluor and their client Level3. The focus was to deliver specific standardized map products to Level3 and do it with a low cost. The Fluor project required the delivery of more than 1000 sheets and was completed by 2 operators.